Québec has various national symbols and emblems. They reflect Québec's history, its wintery climate and its collective identity.
Fleurdelisé Flag

The Québec flag was officially adopted in 1948. The cross on the flag evokes the faith of the province's founders, and the fleur-de-lis and blue background recall its French origins.

Coat of Arms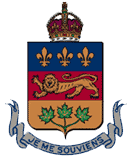 The coat of arms, in its present form, was adopted in 1939 to symbolize the historical realities of Québec. The shield bears three gold fleur-de-lis on a blue background symbolizing the French regime, a gold lion on a red background symbolizing the British regime, and a branch with three maple leaves reflecting the period before the founding of the Canadian federation.
Je me souviens (I Remember)
This motto, created by the architect of Québec's parliament building, Eugène-Étienne Taché, symbolizes the importance of remembering Québec's history.
Yellow Birch

Québec chose the yellow birch as its emblematic tree to emphasize the importance Quebecers place on their forests.
Blue Flag Iris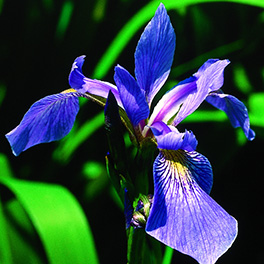 As the floral emblem of Québec, the iris highlights the importance of water and wetlands in the balance of nature.
Snowy Owl

The snowy owl symbolizes the whiteness of Québec's winters, its roots in a semi-Nordic climate and its vast territory.

To Learn More: